Office Spaces in the
Heart of Urban Oslo
Modern Offices with Excellent Location
In the middle of Oslo's urban heart, near the governmental area, you'll find our new office building M13. The building sits attractively in a quiet neighborhood in an area which is otherwise known for its vibrant city scene. This part of the city is characterized by exciting food culture, buzzing shopping streets, coffee shops, pavement terraces, open squares as well as dynamic theatre- and music venues.

Roof terrace with a 360 degree panoramic view of Oslo
Popular in-house cafeteria, managed by RealMat
Plenty of parking spaces in the basement
Excellent location in a central area of the inner city
Training room with shower and locker room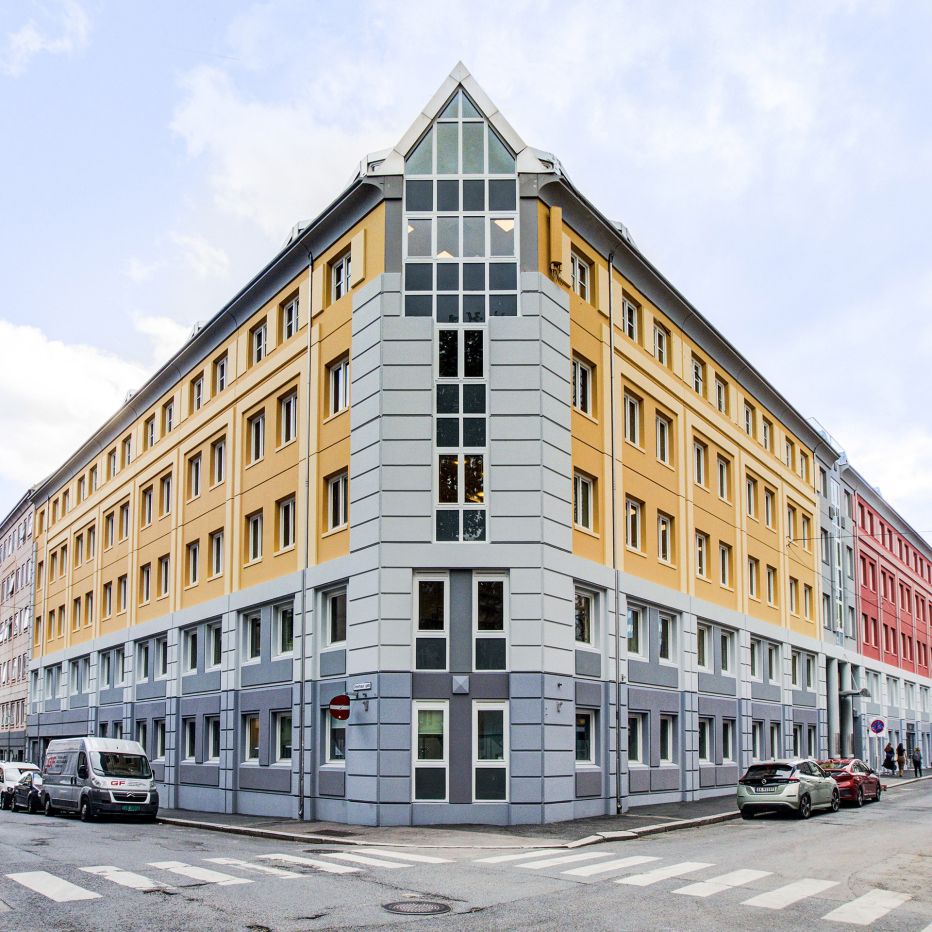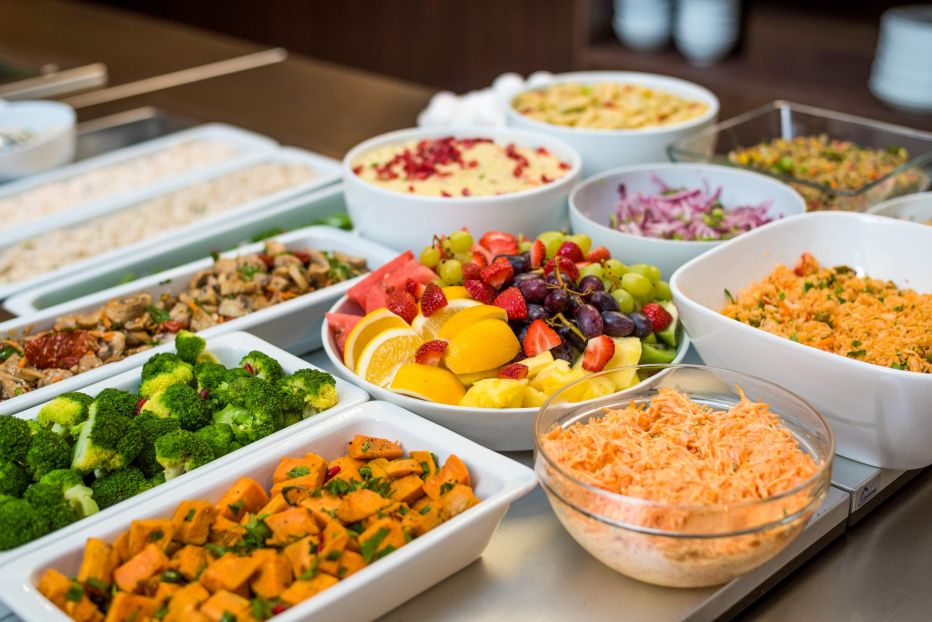 Healthy Food with a Gourmet Twist in the Cafeteria
Facilitating healthy, tasty meals makes a difference when it comes to your employee's wellbeing, health and work efforts. It's a way of investing in the good of the company. RealMat is one of the tenants in M13, and they also operate the in house cafeteria. RealMat are committed to always using the best seasonal ingredients, and they've labelled their concept "healthy gourmet food".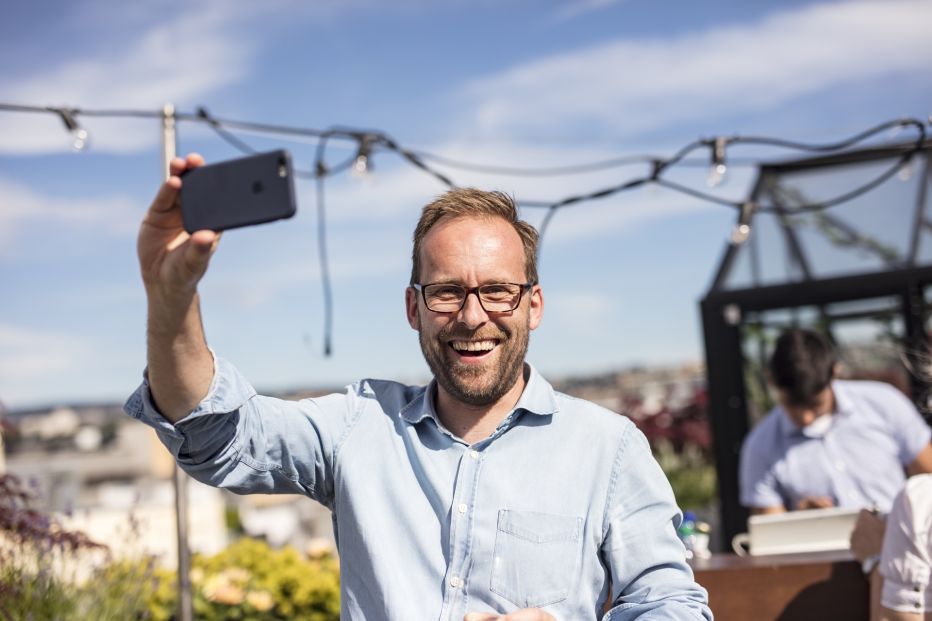 360 degree Panoramic View from the Roof Top
At the very top of M13 you'll find a hidden gem. In recent years we've upgraded this roof terrace to include a pergola, an al fresco kitchen and rest rooms. From here you can enjoy Oslo in all her panoramic beauty, and why not bring your coffee up on the roof when you're in need of a burst of creativity!
Training Room and Roof Terrace
M13 consists of seven floors, as well as two basement levels and a common roof terrace with a pergola, al fresco kitchen and seating for 180 people.
Everybody working in M13 has access to a training room equipped with showers and lockers. The tenants are solid, and the majority work within the public sector.
Before & After
You are Close to Everything
An eight minute stroll takes you to Oslo's main railway station, which is Norway's main transport hub where you'll also find a rich network of tramlines and bus connections. Rockefeller and Sentrum Scene, Folkets hus and Youngstorget are established cultural institutions, well known by the locals. The governmental area, known as Regjeringskvartalet, along with several other public offices, e.g. Oslo's central police station, are also located in this area.

Distances
900

m
to Oslo S - Central Railway Station
400

m
to Youngstorget - City square and a political center
140

m
to Torggata - A "living street" concept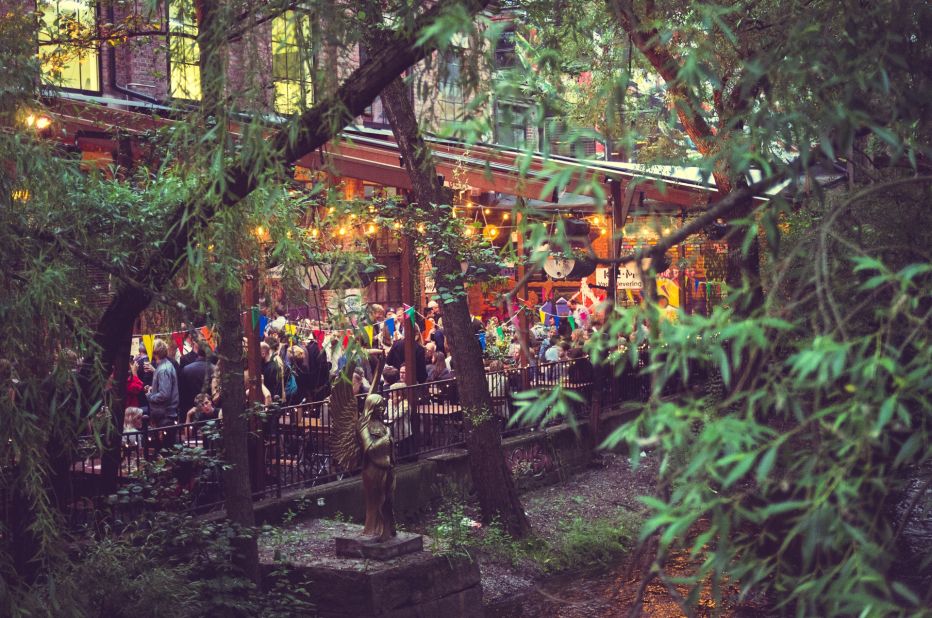 Torggata - A Living Street
140 meters from the entrance to M13, you'll find the street which is known as "the trendiest street in Oslo". In 2014 Torggata was converted to a bicycle- and pedestrian friendly street based on a Dutch model. Cobbled stones, flower pots and new street lighting were introduced.
In recent years several new restaurants and cafes have established themselves here, and in turn, Torggata has become one of the capital's most dynamic streets. In the westernmost part of the street you'll find familiar brands, whereas further east both boutiques and eateries are of a more varied, local character.
Your Neighbourhood
Mariboes gate 13, Oslo
Latest news
News from M13
Oslo, Norway

Genesta sells Mariboes gate 13 in Oslo

12/12/19

Read more

Oslo, Norway

Genesta Acquires Mariboes Gate 13 in Oslo

28/06/17

Read more
Read all news
Oslo, Norway
Genesta sells Mariboes gate 13 in Oslo
Genesta sells the office property Mariboes gate 13 in central Oslo.
read more
Oslo, Norway
Genesta Acquires Mariboes Gate 13 in Oslo
Genesta has on behalf of Genesta Nordic Real Estate Fund II (GNRE Fund II) acquired the 14,000 m2 office building Mariboes gate 13 in Oslo from T. Klaveness Eiendom AS. The purchase price is EUR 59 million.
read more