Well-being at Roihu
Helsinki, Finland
20/01/21
Unique wellness facilities will be available for the tenants of Ruoholahden Roihu. We talked to dSign Vertti Kivi & Co's interior designer Juha Rista about the project, the goals behind the concept and the future atmosphere of the space. For many companies well-being is already part of their corporate culture, and the role of functional and diverse facilities is invaluable.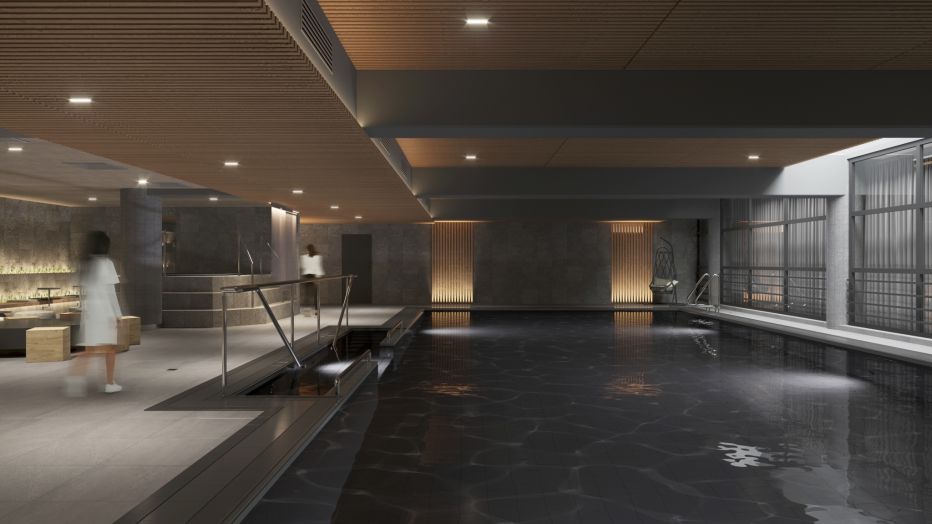 "The new wellness facilities are designed for the tenants of the house and they will gain access to the spaces when they choose Roihu as their new office. The wellness facilities will filled with emotion, and our goal has been to build facilities that bring tenants joy and support the employees on a daily basis."
The space needs to feel special

In Roihu the idea was to create a unique wellness complex that sets the property apart from its competitors and brings added value to the tenants. "Roihu will stand out boldly from the crowd of other premises in the area. In the interior design of the wellness facilities, we want to particularly emphasise our unique nordic nature. We want the spa area to feel like a warm autumn evening", Rista states.

The wellness facilities will differ from the general style of the Roihu building and this is a welcome direction. The wellness areas will have a completely different atmosphere and the color schemes of the pool area and the changing rooms will be very different. The whole will surely surprise the users, Rista continues: "Roihu's wellness facilities will first and foremost be bold and versatile. The indoor club space is very flexible and the sports court, gym as well as the spa area make it an outstanding concept. "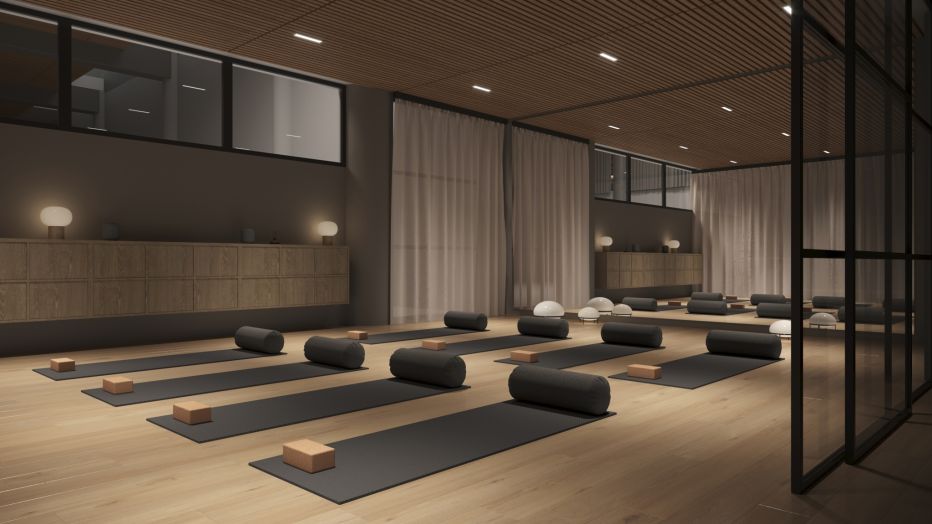 "At the beginning of the project, we always think about the finished space - what will the space be used for, what feelings should the space evoke and what is the desired end result? We always try to create a clear overall picture before starting the actual interior design work. "
Strong vision of a finished space
As the project progresses, it is important to keep the original plan in mind, even if some of t he solutions have to be modified, Rista continues: "The overall vision of the space must not be limited to, for example, surface materials. "
Shared well-being facilities enhance the common spirit, and simultaneously act as, for example, a recruitment asset. Genesta believes firmly that the new wellness facilities will have a positive impact on the well-being of the current employees, as well as on the future recruitment opportunities of the tenant companies.


Roihu is an impressive location for businesses looking for high-quality space that can be customized to their needs and wishes. Originally completed in 1986, the building is a recognizable landmark at the Länsiväylä junction, the most prominent location in Ruoholahti, a seaside district known for its international atmosphere. Read more: https://genesta.eu/asset/roihu