+ PUBLIC GARDEN
With several restaurants, a food store and Lagkagehuset, there are lots of places to eat and drink,
whether it's your first coffee of the day, lunch with your colleagues and clients or take away in the evening. Do you fancy Asian, bistro style, vegan or Danish open sandwiches for lunch? We got it!
+ LOUNGE
Designed to encourage focus and creativity for those who enjoy a relaxed working environment.
+ AUDITORIUM AND ATRIUM
We go out of our way to offer out tenants everything you need to host events, from the food and drink we provide to the ambience, no details are left up to chance. In our big auditorium with room for 150 sitting people.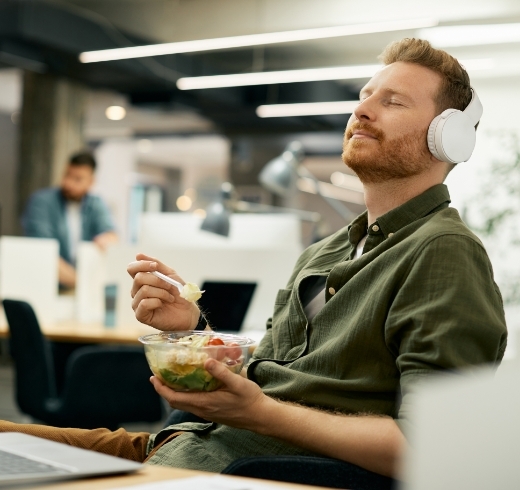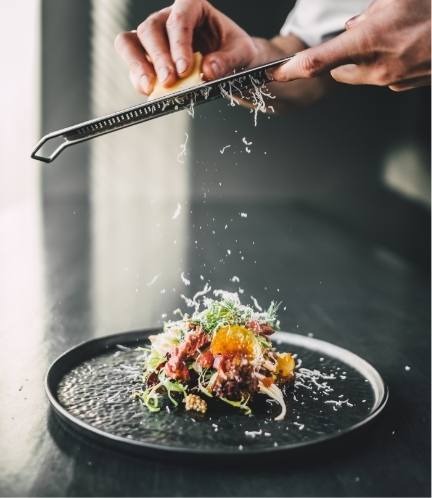 + MEETING ROOMS
Meeting rooms in various sizes with TV screens for presentation and video conferencing.
+ EXTRAORDINARY CONVENIENCES
On-site bike storage complete with private showers and changing rooms to serve the needs of a healthier, more eco-conscious workforce, seamless subway access, parking basement with direct entrance to lobby making coming and going effortless and discreet.
+ SERVICES
PUBLIC tenants will enjoy a range of additional services designed to support the needs of a modern workforce, including: take away, laundry service, room service, ordering of flowers etc.