Welcome to Roihu Fiksuruoka!
Helsinki, Finland
08/07/22
Genesta has signed a lease agreement with Fiksuruoka.fi to the Roihu property in Ruoholahti. Fiksuruoka, a Finnish food waste online store, will move to its new premises when the renovation is completed in November 2022.
We want to create spaces that reflect the values of our tenant companies. We don't want to build white walls and rather aim to create homelike spaces. We are excited to be able to create a wonderful space together with Fiksuruoka.

- Anna Pihlajaniemi, Genesta Investment Manager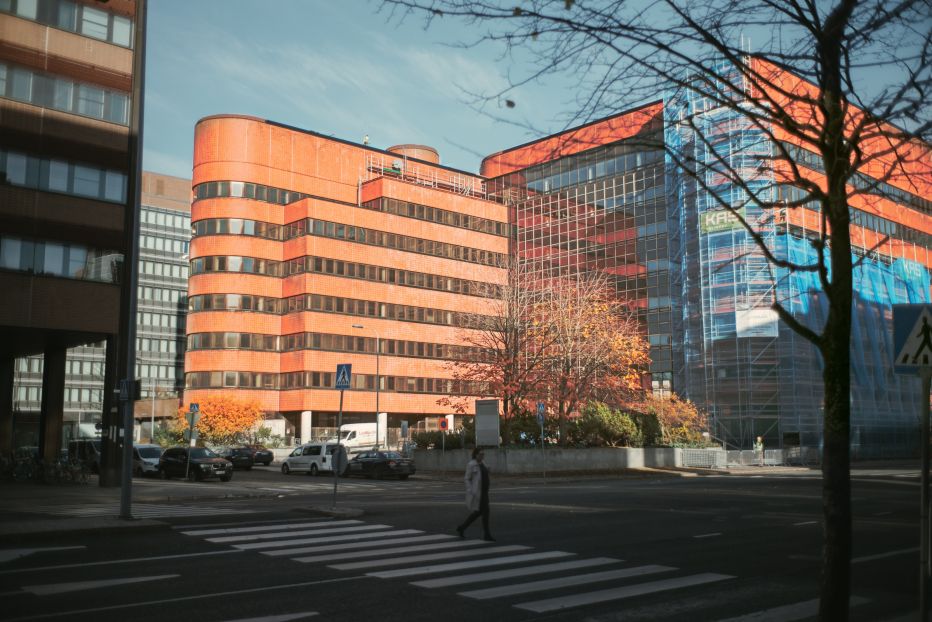 Fiksuruoka.fi is a Finnish food waste online store that was founded in 2016, and currently operates in Finland and the Netherlands. The online store's selection consists of items from food manufacturers, importers and wholesale chains, which are at risk of being disposed of. The reason can be, for example, the product being removed from the selection, a new sales packaging, extensive warehouse inventory or an approaching best-before date.
We will continue operations according to the employee-oriented hybrid model. We believe that all our employees know best where and how they can work. Roihu offers us a great opportunity to create spaces where we can consider the individual and changing needs of our employees. In addition, Roihu offers a wonderful sense of community with the other companies in the building in the form of unique common spaces. We are looking forward to moving to our new office.

- Tiina Hahtovirta, Fiksuruoka.fi CHRO
Roihu is located in Ruoholahti, overlooking the sea and Länsiväylä. Roihu is a spectacular home for companies that are looking for high-quality space tailored to their needs and wishes.
For further details:
Investment Manager Anna Pihlajaniemi, Genesta, p. 040 535 1795