The brilliant The Block - now even better
The Block is a proud building with a rich history from the 70´s. A real head turner in the south area of Solna, Stockholm - you can´t miss this architectural gem which boasts a total of 13 500 sqm.
A year ago we started the renovation of the property, including the façade, the interior, technical upgrades and the garage – and now you can see the result.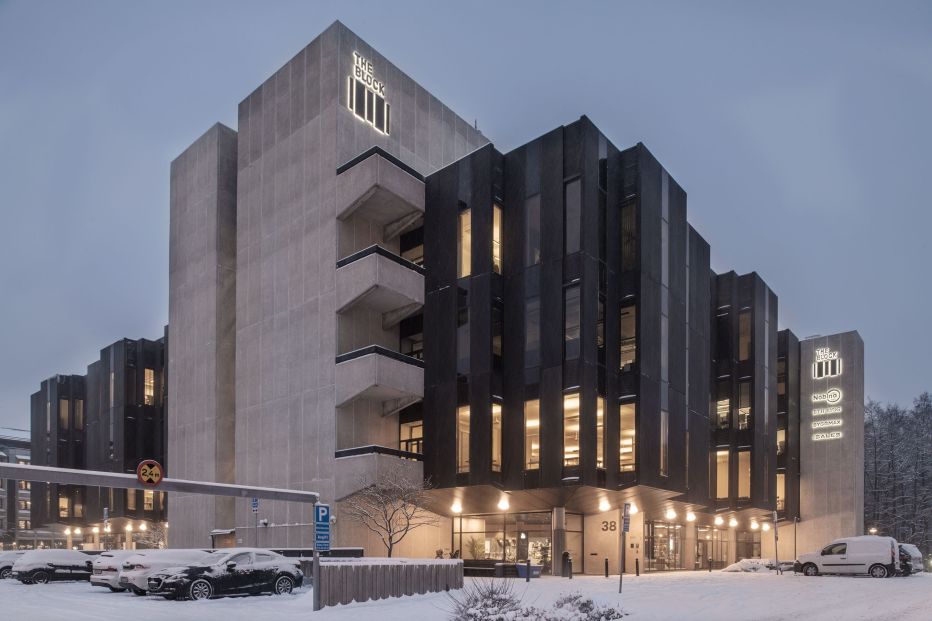 Strong identity

The Block wants its tenants to feel that the building is alive when they observe the façade, cross the entrance and step into the lobby. The new signage and logotype on the refurbished façade light up dark mornings and make the building feels welcoming and representative.
For many, The Block is either a historic architectural icon, or a modern living hub and meeting place. We have weaved together the two in a strong identity that emphasizes the building's brutalist character but also added softer and practical values.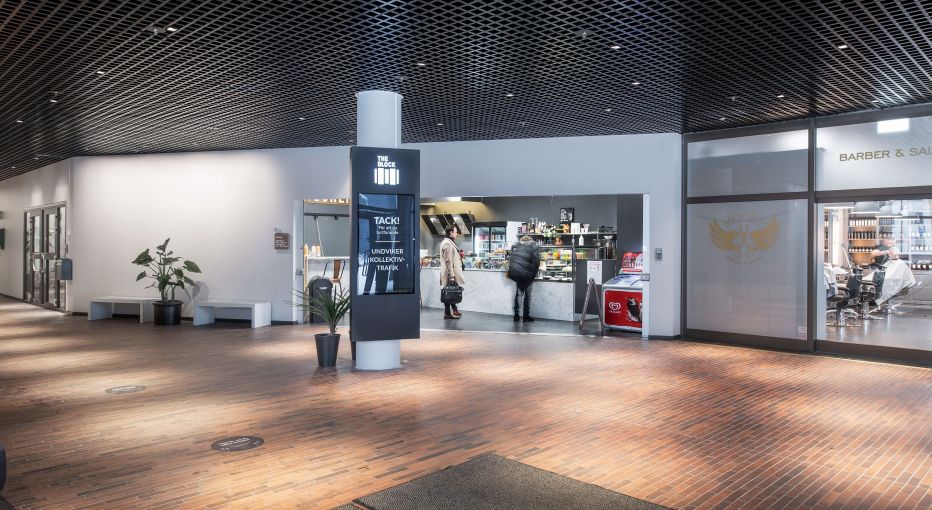 The unique character is preserved also in the lobby, mixed up with new warm colors, metals, textiles and plants to add an organic feeling and create an inviting atmosphere.
New practical functions
The garage area has been reallocated to accommodate practical functions, such as changing rooms with lockable cupboards, showers and WC, as well as a bicycle room with generous number of bicycle parking spaces and a quick-fix station for repairs and maintenance. Eighteen car chargers have also be installed in the garage.
Higher sustainable performance
The renovation has provide our tenants with more inspiring spaces, but it has also improved the ESG performance of the property by new water and energy efficient systems. The brilliant newly refurbished "The Block" deliver both for the people and for the environment.