Genesta´s Fund II Announces Four Stars GRESB Result
Stockholm, Sweden
02/10/19
We are pleased to announce that GNRE Fund II achieved a 4-star rating from the Global Real Estate Sustainability Benchmark (GRESB) in the 2019 Real Estate Assessment, now for the 3rd year in a row.

We are proud to have once again earned a 4-star rating and we will continue to strengthen our efforts on ESG matters by enhancing stakeholder engagement and implementing more concrete sustainability upgrades at our properties

- David C. Neil, Genesta CEO
Our continuous work on ESG matters rewarded GNRE Fund II 82 out of 100 points in total, outperforming the global GRESB average by 10 points. GNRE Fund II gained six new points showing a steady improvement especially in Building Certifications, Management and Monitoring & EMS categories.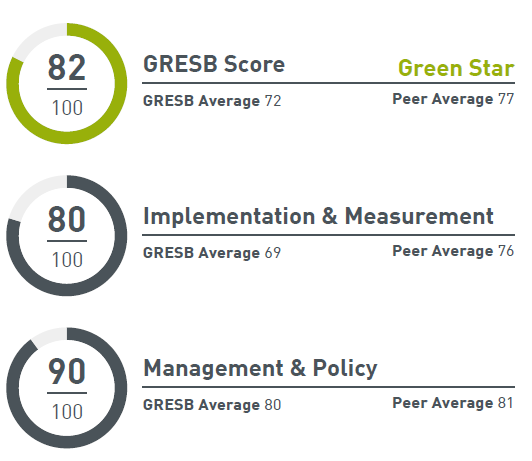 Being able to provide our investors with strong risk-adjusted returns while also improving our ESG performance reinforces our belief that sustainable real estate development is the winning strategy.

- David C. Neil, Genesta CEO
About GRESB
The Global Real Estate Sustainability Benchmark is an investor-driven ESG Benchmark for the Real Estate Sector. GRESB is the global standard for ESG benchmarking and reporting for listed property companies, private property funds, developers and investors that invest directly in real estate. The Assessment evaluates performance against 7 sustainability aspects and contains approximately 50 indicators.
In 2019, more than 1,000 property companies, real estate investment trusts (REITs), funds, and developers participated in the Real Estate Assessment, representing USD 4.1 trillion AUM. The Assessment covers more than 100,000 assets (of which more than 66,000 reported at the asset level) across 64 countries.
The Assessment offers high-quality ESG data and powerful analytical tools to benchmark ESG performance, identify areas for improvement and engage with investors. For more information, visit the GRESB web site: www.gresb.com