Genesta acquires Filmstaden 23
Stockholm, Sweden
02/03/20
Genesta acquires the office property Filmstaden 23 in Solna, Stockholm on behalf of its fund GNRE Fund III from G.S.S Fastigheter AB.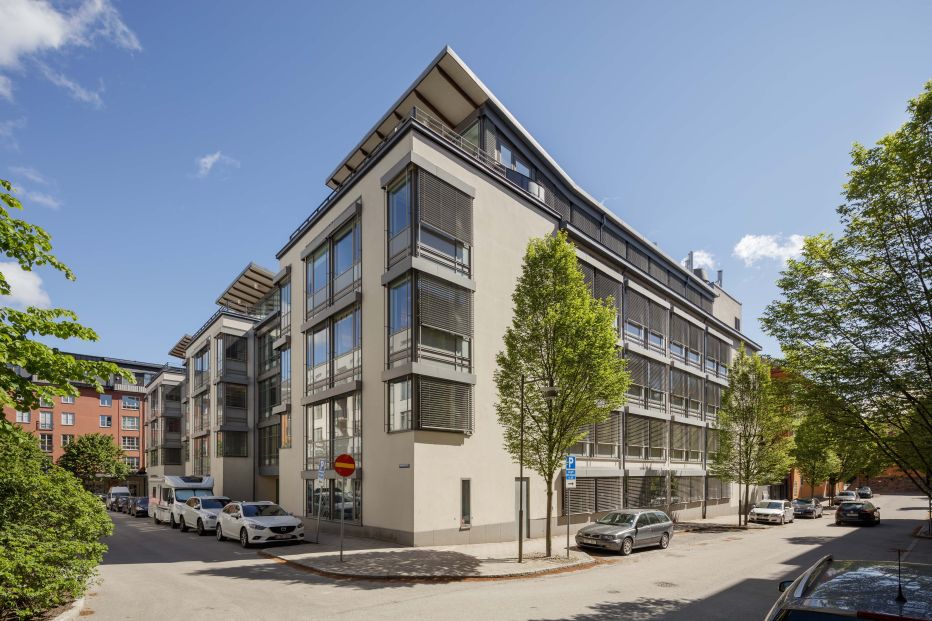 The property is strategically located by the metro in the popular office sub-market Solna. Built in 1919/1920 and 2004, the property comprises four buildings mixing modern office space with the cultural heritage of the Swedish movie industry. The 9,400 square meter property is let to among others Filmstaden, Odeon Group and Universal Sony Pictures.
We are excited by the opportunity to expand our presence in one of our key markets through the acquisition of such a unique property. The attractive location and the property's potential suits our investment strategy perfectly

- Genesta CEO, David Neil
Genesta was advised by Roschier and PWC during the acquisition.

GNRE Fund III
GNRE Fund III's strategy is to provide institutional investors with exposure to value add office property investments in Stockholm, Copenhagen, Helsinki and Oslo. The fund also invests in retail and logistics properties in large metropolitan areas in the Nordic region.