Genesta Celebrates Successful Finalization of Leasing Program at Roihu, Leasing Over 13,000 sqm of Prime Office and Retail Space
Helsinki, Finland
31/05/23
The completion of the leasing program at Roihu marks a significant milestone for Genesta. We are delighted to witness such an overwhelming response from the market, as businesses recognize the unique value and potential that Roihu offers. This success highlights Genesta's determination to create vibrant and prosperous business communities, even in challenging times.

- Anna Pihlajaniemi, Investment Manager, Genesta.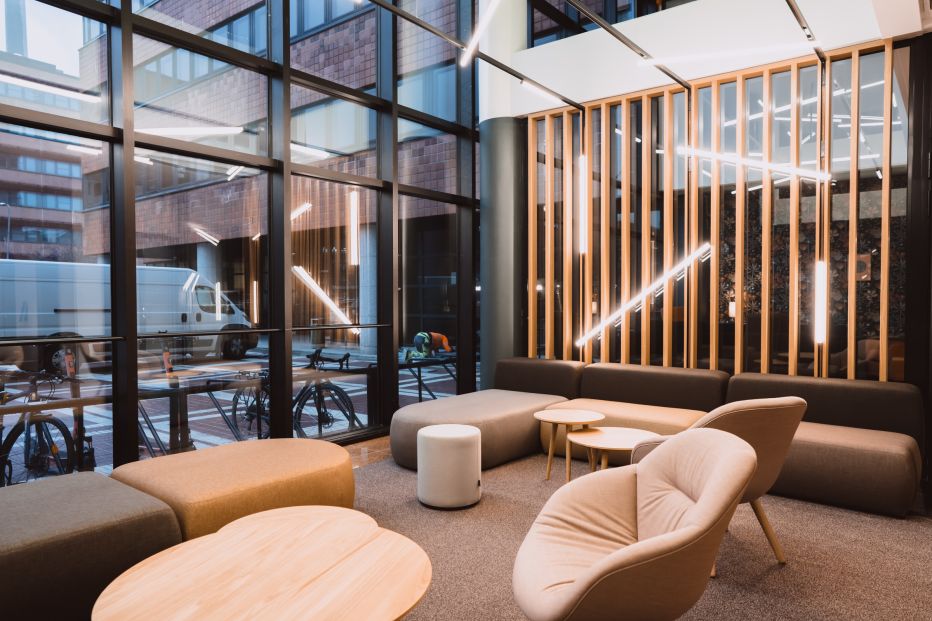 Genesta is thrilled to announce the outstanding achievement of its Finnish flagship property, Roihu, with the finalization of its highly successful leasing program. Despite recent market challenges, Genesta has demonstrated its unwavering dedication, securing leases for 13,773 square meters of premium office and retail space, igniting a new wave of growth and opportunity.
Roihu, strategically positioned by the sea in Ruoholahti, is known for its excellent location as well as premium sport and wellness amenities. With this recent leasing success, the property has further solidified its reputation as a sought-after business hub. Amidst a market that has witnessed a slowdown, Genesta's exceptional leasing accomplishments at Roihu shows its ability to drive success, and underlines Genesta's commitment to providing exceptional opportunities for businesses to flourish.
Roihu is located at Porkkalankatu 3 in Ruoholahti, overlooking the sea and Länsiväylä. Roihu is a spectacular home for companies that are looking for high-quality space tailored to their needs and wishes.
We want to create spaces that reflect the values of our tenant companies. We don't want to build white walls and rather aim to create homelike spaces. We are excited to be able to create a wonderful spaces together with our future tenants.

- Anna Pihlajaniemi, Investment Manager, Genesta.