Bulevardi is now full of life
Helsinki, Finland
16/11/20
Bulevardi 21, which is currently being renovated, enlivens the cityscape and the western end of Bulevardi as a whole. The development of the building will enable more services and increases the comfort and functionality of the area.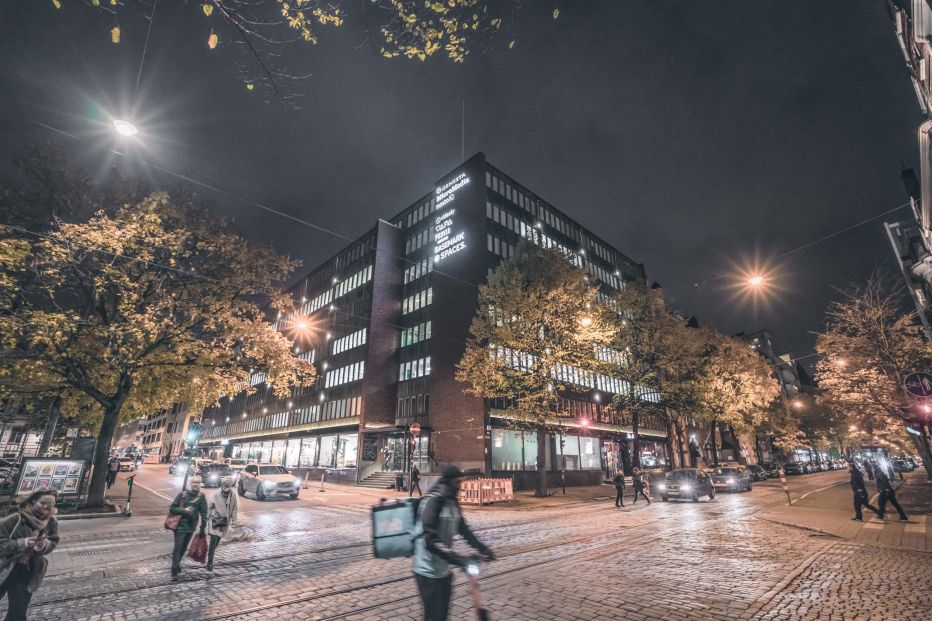 "Especially the new facade deserves praise and Lie-Mi, the recently opened Vietnamese restaurant, turned out beautiful. We are really happy about the atmosphere that our tenants have managed to bring to the street scene of Bulevardi. As you walk past the windows, light and love radiate," says Anna Pihlajaniemi, Genesta's Investment Manager.
Currently, the street level of Bulevardi 21 is home to the Vietnamese restaurant Lie-Mi, office hotel operator Spaces and CrossFit Bulsa gym. In addition, Andante Café will open its doors early next year. Bulevardi 21 used to be a government office building.
"In connection with the renovation of the entire property, our goal was to transform the old street level office spaces into new business premises, which will delight both the house's own office tenants as well as residents and passers-by in the surrounding areas. The services of the block have now been extended further from Fredrikinkatu towards the Hietalahti shopping hall", continues Pihlajaniemi.
Bulevardi 21 offers modern office space in an urban setting - in the middle of the city, but still in the immediate vicinity of parks and the sea. All Genesta premises are always tailored to the needs and wishes of your company. Could this be your new office? Take a look: https://genesta.eu/asset/bulev...