LaSalle and Genesta Sign Two new Leases at Häggvik Retail Park in Sweden
Stockholm, Sweden
11/10/15
LaSalle Investment Management ("LaSalle"), a leading global real estate investment manager, today announced that it has signed two new leases at its 17,483 square metre retail park property in Sollentuna, just outside Stockholm. The property is being managed by LaSalle's local operating partner Genesta which led the negotiations with both tenants.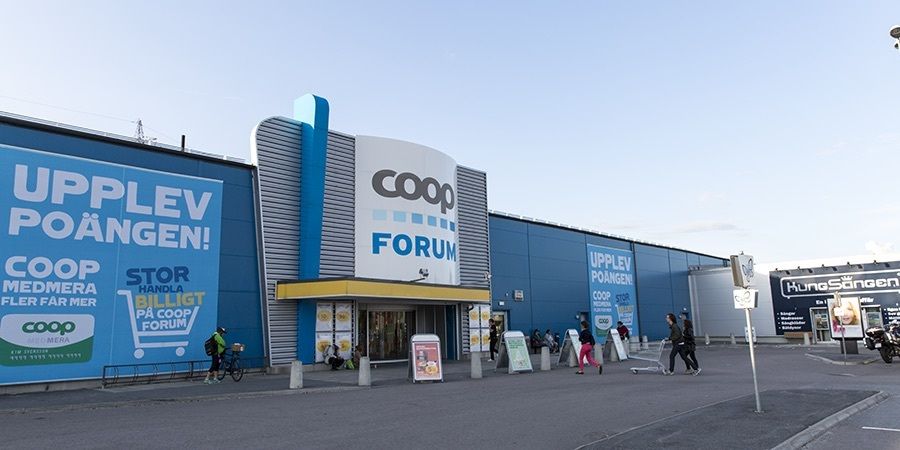 COOP Forum, one of the main grocery retailers in Sweden and the current anchor tenant, has downsized its unit to 5,900 square metres in order to implement its new grocery store concept due to open late 2015/early 2016. Its 12-year lease extension will take effect immediately.
The remaining COOP space (1,350 square metres) will be occupied by Systembolaget, the state licensed liquor store. Systembolaget is one of the most attractive tenants in the Swedish retail market as it attracts a large additional footfall and increased turnover for the other tenants. The retailer has signed a 10 year lease, with a strong likelihood to extend further, and will be in occupation, following refurbishment works to the unit, in December 2015.
COOP and Systembolaget will be supported by six further retailers including Jula AB, Blomsterlandet, Grizzly Zoo AB, KungSangen, Jysk and McDonalds.
Hagen Knaupp, National Director, LaSalle Investment Management said
"This is an excellent leasing result which clearly improves the attractiveness and the future performance of the centre. We are committed to providing a relevant retail offer for the local catchment."
David Neil, CEO at Genesta said
"We are delighted that we have attracted Systembolaget and completed a new long-term lease with our anchor tenant Coop in Stansen 1."
The property, acquired by LaSalle in 2014, is 97% let and located in the retail area of Häggvik, one of the
major 'big box' retail area north of Stockholm, within the Sollentuna district. Sollentuna is one of the
wealthiest municipalities in Sweden with an average income exceeding both the Stockholm and Swedish
average by 17% and 34% respectively.
Sweden's economic and retail sales growth rates have well exceeded the European average for a number
of years and this trend is forecast to continue.
_ _ _
About LaSalle Investment Management
LaSalle Investment Management is one of the world's leading real estate investment managers with approximately $57.2 billion of assets under management (as of Q2 2015) of private and public real estate property and debt investments. LaSalle's diverse client base includes public and private pension funds, insurance companies, governments, corporations, endowments and private individuals from across the globe. Managing capital for institutions and private investors all over the world, LaSalle sponsors a complete range of investment vehicles including separate accounts, open- and closed-end funds, public securities and entity-level investments. LaSalle is an independent subsidiary of JLL (NYSE: JLL), one of the world's largest real estate companies. For more information please visit www.lasalle.com.