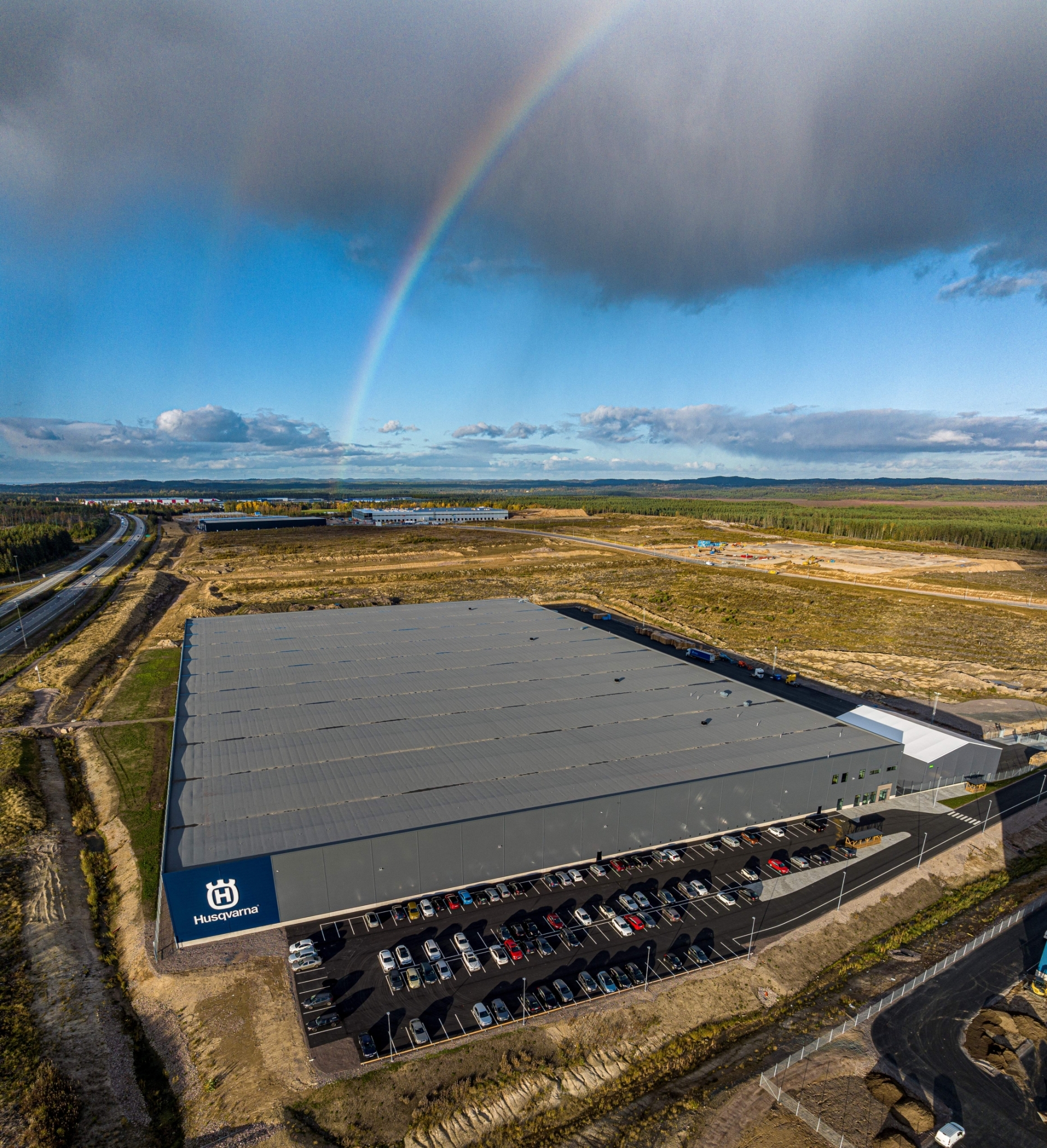 Welcome to Stigamo, a state-of-the-art logistics property located in Vaggeryd Municipality. This property is set to revolutionize the way companies manage their logistics operations.
Go to the press release ⎋
With its prime location along the E4 highway, Stigamo has become a new landmark in the region. The 45,700 square meters property was completed late 2022 and is fully leased to Husqvarna under a long-term agreement.

Our commitment to sustainability includes reducing the climate impact of our properties and Stigamo will be upgraded to be fully EU taxonomy aligned, securing long-term value. Amongs other, a significant solar panel installation is planed to lowering Stigamo´s climate footprint. We aim to achieve a BREEAM In-use certification level of "Very Good."