We believe in integrating environmental, social and governance (ESG) practices into all aspects of our operations. Sound and sustainable strategies throughout the whole life-cycle of our investments delivers high risk-adjusted returns to our investors and modern and efficient work spaces for our tenants. Our ESG-policy is also, where appropriate, extended to our suppliers. Please download our ESG Update to learn more.
We integrate sustainability into the whole holding period of the property: from the acquisition phase, to development and maintenance, and finally to the disposal.
Examples of what we do as a minimum
Automated measurement
We install automatic energy measurements in all properties as a default. With an accurate data monitoring system it is possible to verify the actual impact of implemented measures.
Charging Stations
Our office buildings include electric car chargers
Green Lease
We offer Green leases to all our prospective tenants.
Tenant Communication
We encourage our tenants to adopt sustainable practices through active interaction and communication.
Bicycle
Our office buildings always include cycling facilities like bike racks and quick fix-stations
Governance at Genesta - Key Facts
Genesta was the first Nordic manager to receive approval for its AIFM application
The implementation of the AIFMD (Alternative Investment Fund Manager Directive) provides greater transparency to our partners and investors
Genesta has an independent risk and compliance management function
Genesta and its employees are active members of Nordic, European and international real estate associations
Genesta Memberships and
Employees' Position of Responsibility

Scandinavian International Property Association

Reporting and Taxing Committee
INREV (European Association for Investors in Non-Listed Real Estate Vehicles)

IPD / MSCI Property Indices (Investment Property Databank)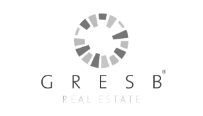 Full member
GRESB (Global Real Estate Sustainability Benchmark)

Board of Directors
Finnish Green Building Council

Appointed Delegate

Helsinki Region Chamber of Commerce

Fellow (FRICS)

Management Team, Comercial and Public Properties, Investment and Finance Committee
The Finnish Association of Building Owners and Construction Clients